Meet Mastroianni Construction
Mastroianni New Custom Home Construction In Niagara

Carmen Mastroianni launched his company, Mastroianni Construction, in 1992. With a prior 8 years experience in manufacturing, Carmen worked 4 years in the engineering department for ITT fluid products as a design draftsman and another 4 years in the aircraft industry in production scheduling. With his knowledge and experience in engineering, production scheduling, and procurement Carmen decided to apply this knowledge and experience into his own company manufacturing Custom Built Homes in Niagara and now offers Project Management for new home construction.

After achieving his certificate in residential construction and gaining years of experience with many renovations, additions, landscaping and building inground pools, Mastroianni Construction began specializing in Custom Built Homes.

Since Mastroianni Construction builds only a select number of custom homes each year, much time and attention is diligently given to each and every phase of the home building process to make sure all specifications are tailor made for our client's specific requirements and to ensure each phase of construction passes our in house inspection process. The distinction of Mastroianni Construction's refined quality, attention to detail and customer satisfaction is becoming renown within the Niagara Region as set forth in our testimonials and backed by our "In House Integrity Warranty".

Quality is always placed first to ensure that our standards are met. We have selected only those sub-contractors and suppliers that have a proven track record for producing quality work and supplying quality materials.

Carmen believes that his hands on work approach, years of experience and his "old school" work ethic, brings him back to how home building used to be. Mastroianni Construction's primary focus is to ensure that each and every customer has the most pleasant home building experience possible. Our customer service and customer satisfaction are second to none.

Mastroianni Construction builds quality homes with leading home designs, additions, along with inground pools throughout the Niagara Region including (Niagara-On-The-Lake) (Niagara Falls) (Fonthill) (St. Catharines) (Welland) (St. Davids and Virgil) and Various Country living locations.

I hope you enjoy our web site and we hope to hear from you soon.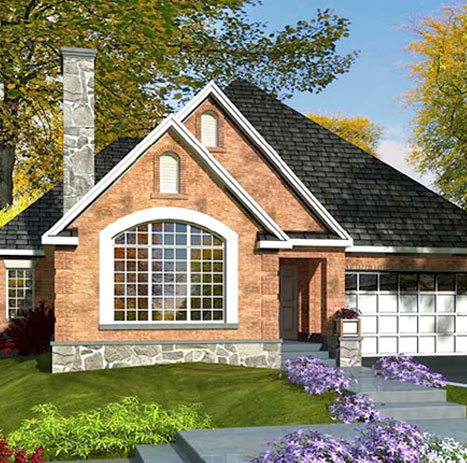 Ready to start on the home of your dreams?
Contact us with any questions